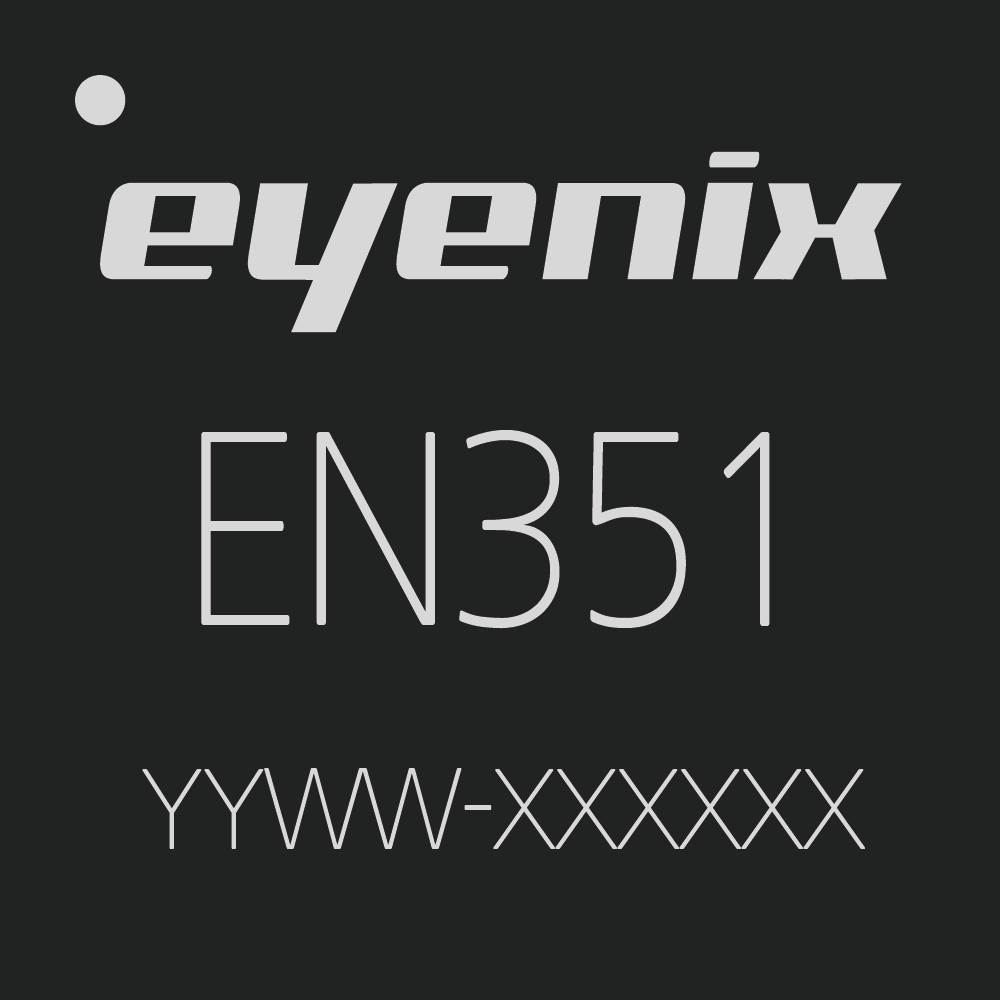 The EN351T device is a single channel SDI transceiver targeted for SDI long reach performance with EX-SDI technology.
The EN351T has VCXO controller inside to clear out jitter from input clock source like CDR, an external oscillator, so it can reinforce SDI output performance without additional reclocker chips.
It also features high-performance DAC with Analog HD encoder that allow any kinds of analog HD to transmit without depending dedicated chipsets.
Especially EN351T includes EX-RISC based CPUT to enable OSD / Font functions, UART, PWM and everything.
Block Diagram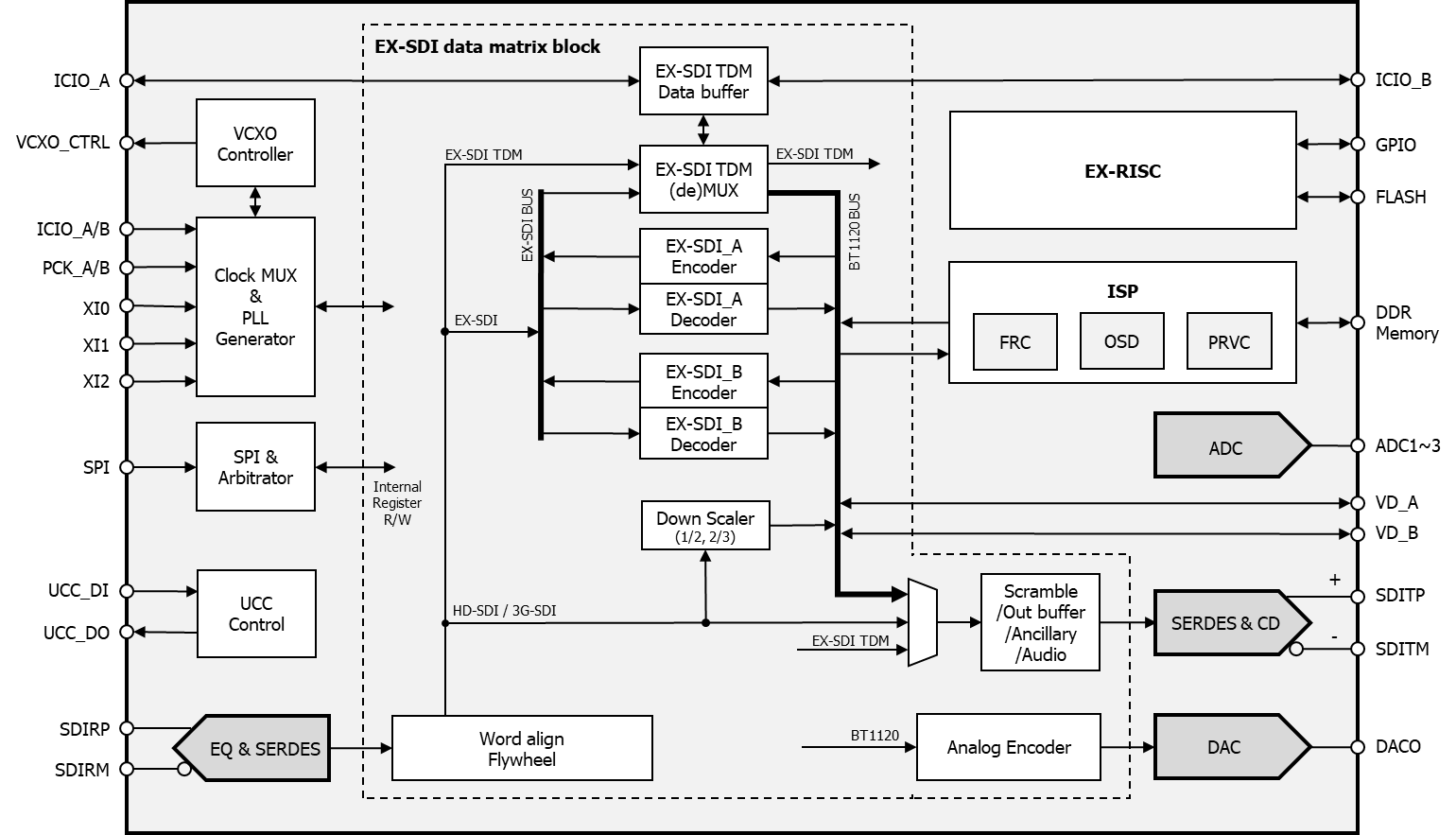 Solution List